Staying Safe As A Tourist
Traveling and being a tourist opens up new worlds and gives us insight into how others live their day-to-day lives. But the reality isn't always positive. What many travelers fail to prepare for is seeing the uglier sides of life in the region they're visiting.
The good news is that you can prevent or prepare yourself for most issues that might arise. All it takes is careful planning and research about the environment you're entering.
Educate Yourself
Unwitting tourists often become easy targets for criminals because they stand out and aren't familiar with their surroundings. With a little extra effort, you can blend in and help ensure your safety.
Research the Political Climate
Common in many parts of the world, civil unrest can take on many forms. Familiarize yourself with the political conditions in the area. Have there been any recent demonstrations? Did they turn violent? How was this handled by the authorities? Is it common to see armed authorities?
Knowledge is power. By understanding potential threats, you'll be more prepared if things do turn sideways. To research the safety of your intended destination, visit the U.S. State Department's website.
Learn About Common Regional Crimes for a Tourist
Consult with your travel agent or read traveler reviews to learn about local crime. Learn the safe zones and which areas you should avoid. If you're traveling overseas, what's the country's crime rate? What are the most common crimes, and how can you avoid becoming a victim?
Be Prepared and Have a Plan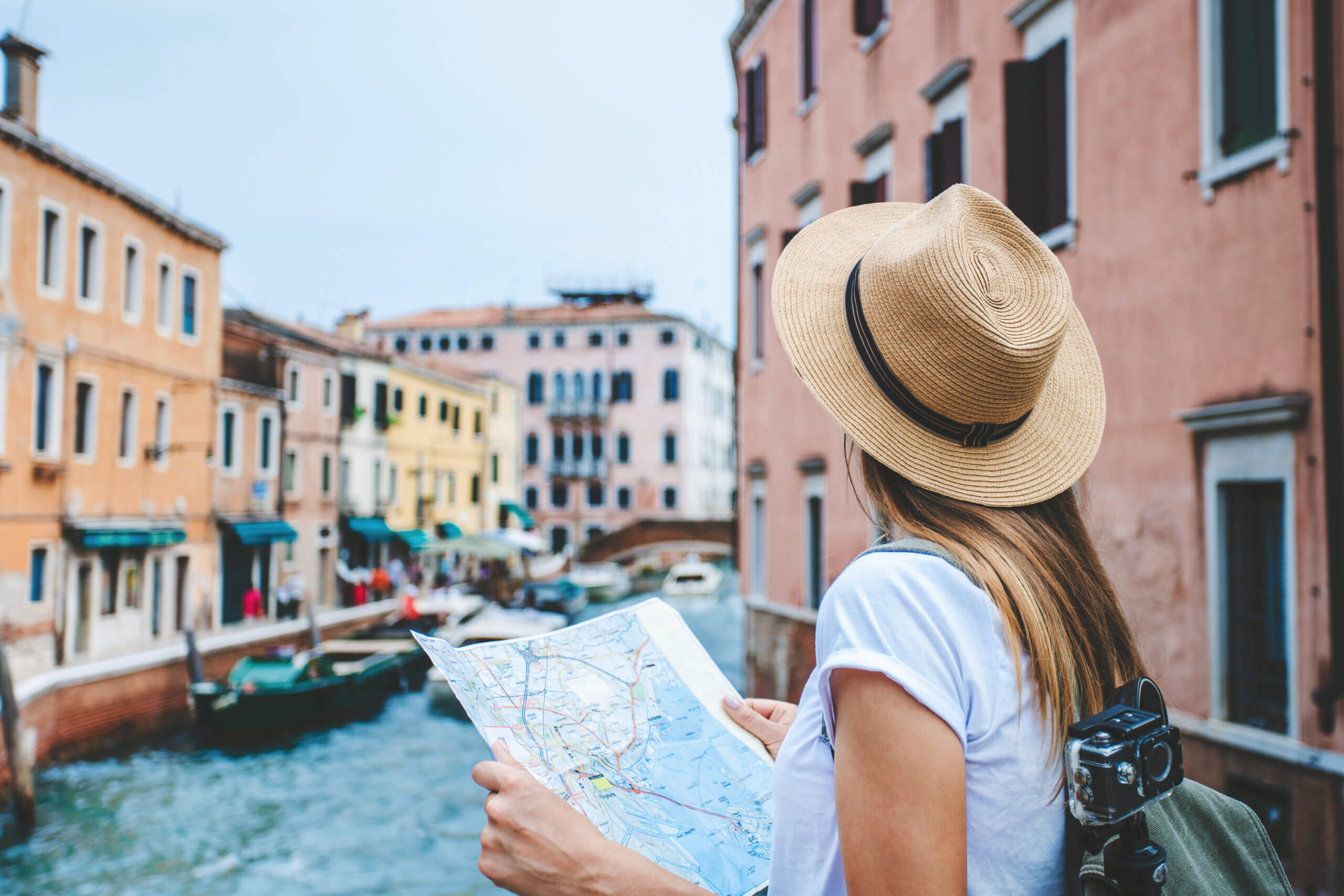 Now that you've done your pre-travel research, it's time to put what you've learned into action. A little preparation before your trip could help keep you safe in the long run.
Make several copies of important paperwork. Leave an emergency copy with a friend or family member. Store this information on your smartphone and on the cloud.
Invest in gear and protective clothing that makes it more difficult for pickpockets to steal your personal items.
Since carrying cash makes you vulnerable, credit cards are the safest method of payment. Learn which types of credit/debit cards are accepted.
Enroll in the Smart Traveler Enrollment Program (STEP) through the U.S. Department of State.
Keep a list of emergency contacts with you at all times. This should be kept separate from your wallet or phone.
Remain Vigilant in Traveling
Vacation is an opportunity to unwind and recharge, but that doesn't mean you should lower your guard. Travelers infected with "vacation brain" are easy targets.
Check the U.S. State Department website for political updates.
Watch the weather for any changes that could impact your travel activities.
Observe the rules of the road and don't drive in inclement weather.
Be wary of public Wi-Fi. Use your VPN when it's necessary to use the Internet.
Use ATMs in daylight and never count your cash out in the open.
Always have a Plan B. Be aware of your surroundings and locate exit doors and fire escapes.
Stay Prepared To Stay Safe
Risk is unavoidable. It's all part of the travel experience. Following these tips can help keep you and your family safe as you make lasting memories together. Haven Gear wants you to stay safe while traveling by using caution in order to ensure a fun vacation.