Series: An In-depth Look at the Full Enforcer MP Riot Suit
When a riot breaks out for whatever the reason may be, the safety of the people in the area becomes a top priority. It's also vital to limit the amount of damage to buildings, vehicles, and other items in the region. The police are the first and best defense to protect property and individuals. Their lives are valuable and deserve to be protected, thus the need for protective riot gear.
One option is the Enforcer MP suit, which we'll review below.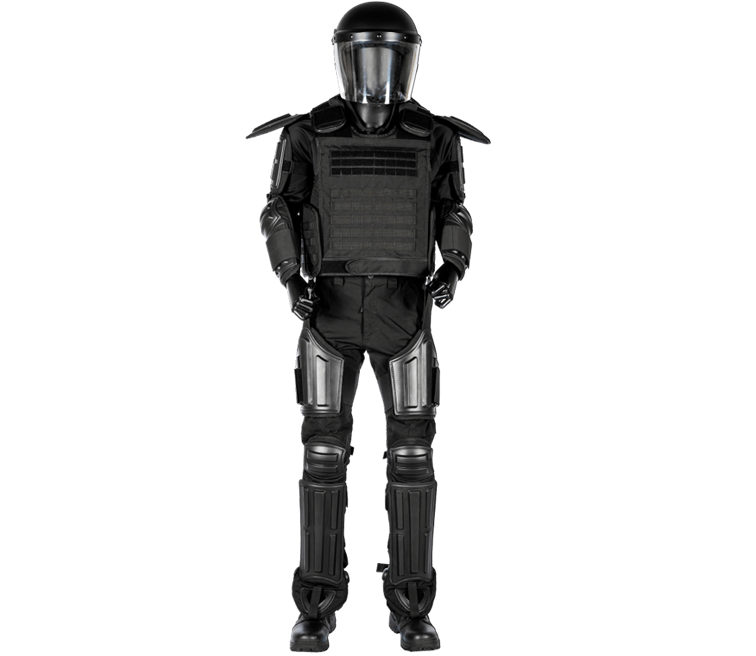 Ease of Use
The start of a riot means police officers have limited time to prepare and control the situation. The Enforcer MP riot suit has a simple design that allows you to get dressed quickly and get to work.
MOLLE
MOLLE is an acronym that means Modular Lightweight Load Carrying Equipment. It's essential so an officer may carry tactical or crowd control equipment. The Enforcer MP comes standard with full-coverage MOLLE.
Additionally, the MOLLE for this piece of equipment has space for a hydration pack to ensure you remain hydrated and comfortable. This is especially beneficial during long shifts and while working in hot and humid weather doing crowd or riot control.
Body Cam Compatible
Whether you're pro or against body cams, more and more forces are requiring their officers to wear them. They protect you in the event someone accuses you of wrongdoing. Fortunately, the designer of this suit had the necessity of body cams in mind. You'll notice that the suit has spaces for you to position a body cam easily.
Ballistic Carrier
Unfortunately, situations could arise when you need to protect yourself. This riot gear has a carrier to ensure you have the equipment you need to protect yourself, such as plates, panels, or both.
Lightweight Gear
During a riot, an officer must be on top of the situation. That may mean moving from one place to another quickly with little notice. Therefore, riot gear must allow a person to move easily. The Enforcer MP riot suit's design allows you to move easily without any leg or arm restriction. You won't have gear that will slow you down if you need to respond quickly to control a situation or protect yourself.
Protection from Fire
Part of a riot sometimes includes fire, which puts you at risk for burns. The design of this particular riot suit consists of nylon and has polypropylene panels — all of which are specially made to resist fire. Therefore, you can brave whatever comes your way during a riot safely.
Resistant to Force
As briefly mentioned above, the suit has molded polypropylene panels. These aren't just resistant to fire. They also resist blunt force if someone should try to harm you. The panels are specially positioned to protect your vital organs as well as your limbs.
The panels can even assist if you should be in a situation where an individual tried to stab you with a sharp object, including a knife.
Comfort
You'll find yourself in high-stress situations where you're moving a great deal. The riots may take place on a hot day, or you may be in a situation where you're close to fire. Fortunately, the Enforcer MP has cooling packs that attach inside your suit via hooks and loops to keep you cool.
Fortunately, they come with the suit and are reusable. You should place them in the freezer once you're done with them for a few hours until they're frozen. After every complete freeze, the packs will last up to four hours. Plus, they're easy to replace.
ID Spots
The Enforcer has spots for your badges, so those who may need your assistance and those who are causing the issues may identify your police officer. In fact, you may use the ID system to ensure people can identify you from four angles.
Various Sizes
Officers come in all sizes, and the manufacturer kept this in mind. You can choose between sizes small through 3XL. Plus, the suits are adjustable, so they'll fit snugly, yet comfortably.
Choose Haven Gear for your Riot Gear
If you're in search of a riot suit that's comfortable but will protect you well, consider the Enforcer MP. It has specialized features to keep you safe in a variety of situations because you never know what to expect. Check out Havengear.com today and our full line of next-gen riot suits and gear to fit your specific needs.