How Our Riot Suits Help Keep You Hydrated – Safety and Protection
High-stress jobs in law enforcement often involve emergency situations where a quick response can mean the difference between life and death. Law enforcement officers encounter danger on a daily basis, donning riot gear in order to protect themselves from harm. Hydration is crucial for their jobs.
Dehydration is an invisible threat for many law enforcement officers who wear full or partial riot gear on a regular basis. Whether these officers are working outside during the hot summer months or in the midst of a winter storm, staying hydrated is key for optimal job performance.
Because riot gear was originally designed for short periods of use, little thought went into designing gear with adequate ventilation and comfort. Riot gear designed 10, 15 or even 20 years ago did not incorporate technology to ensure officers' comfort and hydration, resulting in more rapid exhaustion and lower energy levels.
Enter Haven Gear — today's leading experts on riot gear that protects law enforcement officers from both the dangers of the job and the dangers of dehydration. Check out the following information to learn more about Haven Gear's exceptional riot gear and the serious risk of dehydration that officers face each day.
Dehydration Can Happen Quick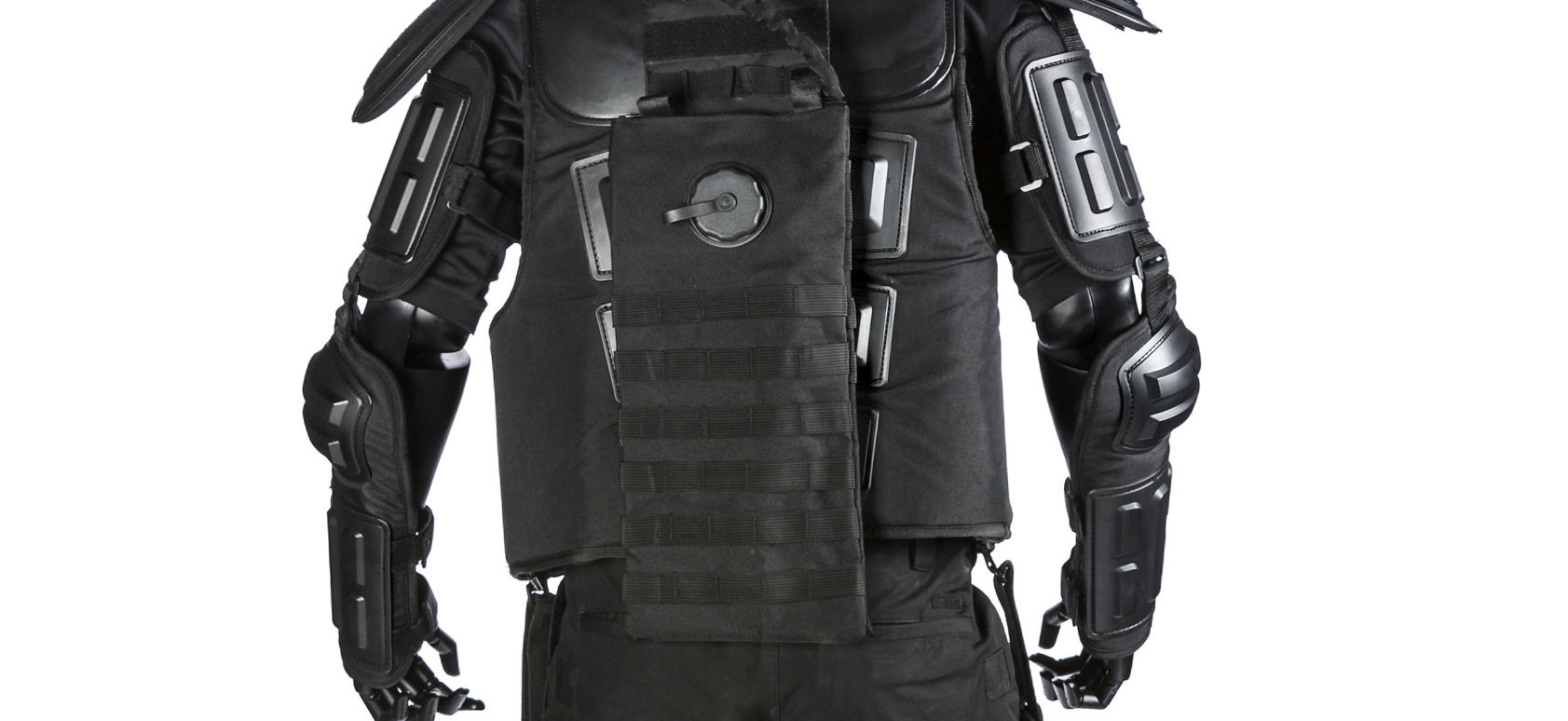 As a law enforcement officer, you might find yourself in a riot suit in the heat of the summer. If so, you should be hydrating regularly. Unfortunately, carrying a water bottle isn't typically feasible because of all the gear necessary for the job. By the time you feel thirsty, you may already be dehydrated. Watch out for the following signs of dehydration:
Infrequent urination
Dry mouth
Dizziness
Fatigue
Dry, flaky skin
Headache
Heatstroke
So, how much water should you be consuming? If you have to urinate every two to four hours, you are probably adequately hydrated. If not, it's time to up your water intake.
Haven Gear Helps Prevent Dehydration with Safety Supplies
You may be wondering how you can prioritize drinking water while you are dressed head to toe in riot gear. Haven Gear has several different levels of gear that are designed to help prevent dehydration. Take the frontline Patrol Riot Suit, for example. The Haven Gear Patrol Suit promotes mobility, comfort, and protection from bodily harm.
Integrated hydration:
Equipped with a well-built water bladder, the Patrol suit, like all types of Haven Gear, provides fully accessible hydration anchored to the back panel, allowing patrol officers to access water via a hose with a bite valve to reduce leaks.
Integrated cooling protection:
Though not necessary all year long, there are times when patrol officers need cooling technology. Haven Gear riot suits such as the Enforcer suit meet this need by allowing officers to onboard frozen cooling packs to reduce temperatures inside the suit for up to four hours.
Utilize a Lightweight Riot Suit with a Hydration System
In order to protect yourself from dehydration during all kinds of weather, opt for a lighter riot suit equipped with hydration from Haven Gear. Our lightweight suits weigh in at a mere 10 pounds, excluding ballistic protection. They also come in three different models with optional hydration and cooling systems. This is vital for those living in warmer climates. Those who expect to wear riot gear for extended periods of time will also benefit.
Make the safety and health of your law enforcement personnel a top priority. Read about all the features of Haven Gear's lightweight riot suits and other riot gear accessories on our website.
Contact Haven Gear to get more details about acquiring properly fitting safety gear for your officers today.